Product Sections















Best Sellers

8 inch Bowie Knife, double guard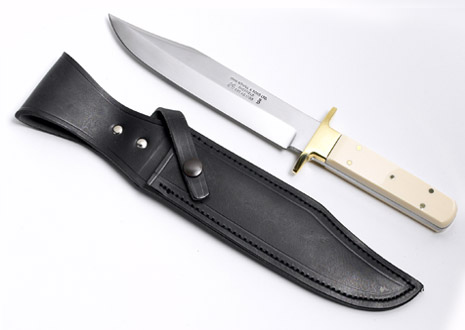 3 Piece British Army Clasp Knife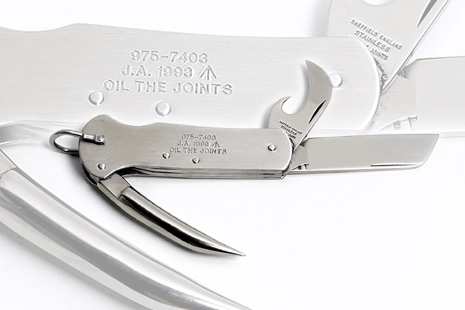 Wasp Pattern Commando Knife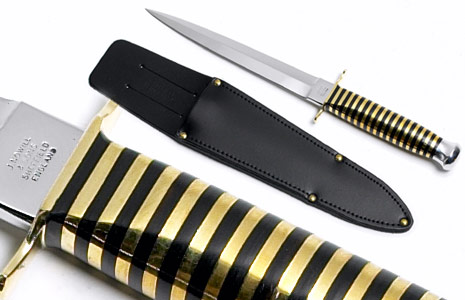 About Us


Sheffield Knives
J. Adams Ltd
124 Scotland Street
Sheffield
S3 7DE
United Kingdom

Phone: 0114 272 3612
Fax: 0114 275 0290




J.Adams Ltd is a limited company registered in England and Wales. Registered number: 02310912.
Registered office: 124 Scotland Street, Sheffield. S3 7DE VAT No: 172944150
Making A Purchase
Making a purchase could not be easier. Just browse our store, and add any items that you wish to buy into the shopping cart. After you have finished your selection, click on 'Checkout' and you will be asked for a few details that we need to be able to complete the order.

We accept credit/debit card payment. If you are shopping from outside the UK, place your order and your credit card company will convert the transaction to your own currency.

We accept Maestro, Delta, Solo, Electron, Visa and Mastercard. We do not charge for any item until it is ready to ship. Backordered items are not charged until they are shipped. You may send your credit card information via phone, fax, snail mail or over the Internet.

When confirmation of order is received, this is to indicate that we have received your order. It does not indicate that a contract exists between us. We will indicate acceptance of your order, and hence a contract between us, when we send you an invoice. We have included this term to protect us in the case that a mistake has been made in pricing, we have inadvertently under-priced goods, or we are no longer able to supply a particular product for some reason. In the case of a change of price, we will always contact you first to ensure that the price is acceptable.

IMPORTANT NOTICE
| | |
| --- | --- |
| | Items on this website will not be supplied to people under 18 years of age to comply with the Offensive Weapons Act 1996. To enable your order to be processed you must have read and ticked your acceptance of our terms and conditions on the checkout page and by so doing you confirm that you are over 18. We will give our full cooperation to the authorities in respect of any violation of the Act. |
Shipping And Handling
The carriers we use have on-line tracking facilities and if delivery is delayed for any reason we are usually able to find out why. Shipping within the UK is included in the price, a charge is applied for all other areas.
Delivery Schedule
Delivery times will depend on whether we have the item you require in stock or if it it has to be made. In the latter case we will advise you of the estimated delivery time by email.
Back Orders
If the item you require is not in stock we will email you with the expected delivery date.
Tax Charges
Value Added Tax is included in the price of all products supplied to customers in the U.K. and the European Union.
Credit Card Security

We take credit card payments using a secure service provided by Sage Pay

Our prices include a charge for Age Verification.
Guarantee
We guarantee that all our knives are Sheffield made.

Our knives are guaranteed against defects in material and workmanship providing the knife has not been abused.
In the unlikely event that manufacturing defects arise, the knife will be replaced if it is returned to the place of purchase.
Reaching Us
Don't hesitate to contact us with any questions.
If you can't see what you require - please contact us.

All enquiries can be made to us by email via our contact page

or by post: 124 Scotland Street Sheffield S3 7DE England

Telephone: +44 (0) 114 272 3612 - Fax: +44 (0) 114 275 0290
Privacy Policy

We will validate name, address and date of birth information supplied by you during the order process against appropriate third party databases. By accepting these terms and conditions you consent to such checks being made. In performing these checks personal information provided by you may be disclosed to a registered Credit Reference Agency which may keep a record of that information. You can rest assured that this is only done to confirm your age, that a credit check is not performed and that your credit rating will be unaffected. All information provided by you will be treated securely and strictly in accordance with the Data Protection Act 1998.

Cookies are used on this shopping site, but only to keep track of the contents of your shopping cart once you have selected an item.
Returns Policy
Please note that you will be responsible for the costs of returning the products to us unless we deliver the item to you in error or it is faulty.

You have a right to cancel your order for products purchased from this site by notifying us within 7 working days of you receiving the product.

If you are in any way dissatisfied with the goods you receive, or they have been damaged in transit, you may return them within 7 days for a replacement or full refund. We will ask you to return the item(s) to us, keeping proof of posting and adequate insurance cover should the parcel be lost. When we have received the item(s), we will issue a refund or replacement(s), whichever is requested. Sheffield Knives cannot be held responsible for lost parcels.

We will only refund the postage paid when the item is found to be defective or incorrectly supplied from the original order. If cancelling an order, the goods must be returned to us in perfect condition.
Remittance Terms
A full copy of our terms and conditions is available on request.